RH-AUDIO Background Music & Voice Announcement Project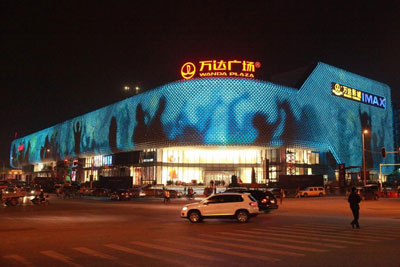 Wan
da Plaza is the forerunner in China's commercial real estate market as well as the original proprietor of the Wanda Plaza concept, which integrates retail, leisure, hotels and residential into one fully functional complex,located at the economic heart of each city. Wanda Plaza has created a balance between society and business by achieving the following:Improving a city's commercial property grade,creating a large number of new jobs,creating huge sums of sustainable tax revenue and enriching local consumer demand.




The Wanda Plaza RH-AUDIO sound system includes main features as following:
- Paging/voice announcement modes (all zones, group zones,or individual zone).
- Background music.
- Voice/Emergency evacuation.
The equipment list:
| | | | | |
| --- | --- | --- | --- | --- |
| No. | Model | Brand | Description | Q'TY (PCS) |
| 1 | RH-MS65 | RH-AUDIO | 40W Two Way Wall Mounting Speaker | 58 |
| 2 | RH-THS66 | RH-AUDIO | 30W Two Way Ceiling Speaker | 260 |
| 3 | RH-301MC | RH-AUDIO | Desktop Paging Microphone | 2 |
| 4 | RH2812CD | RH-AUDIO | CD/USB Player | 1 |
| 5 | RH2805M | RH-AUDIO | Timing Player | 1 |
| 6 | RH2815E | RH-AUDIO | Alarm Interface | 1 |
| 7 | RH2881P | RH-AUDIO | 8CH Pre Amplifier | 1 |
| 8 | RH2866W | RH-AUDIO | 650W Power Amplifier | 3 |
| 9 | RH32000W | RH-AUDIO | 2000W Power Amplifier | 5 |
| 10 | RH2828S | RH-AUDIO | 16 CH Power Supply Sequencer | 3 |