The PA System
10 Zone Monitor Panel RH2812M
is designed to provide aural monitoring for

the outputs of up to 10 zones audio source with 70 and 100-volt line outputs,it is helpful for
pa system in control room to monitor the outside program status.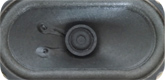 It includes a 5" monitor speaker, a volume control, 6 LED meters, and 11-position (OFF and 10 channels) selector switch.
The variable intensity LED meter on front panel will indicate the signal level (0dB,2dB,4dB,6dB,8dB,10dB) for the selected zone.
Reference Connection: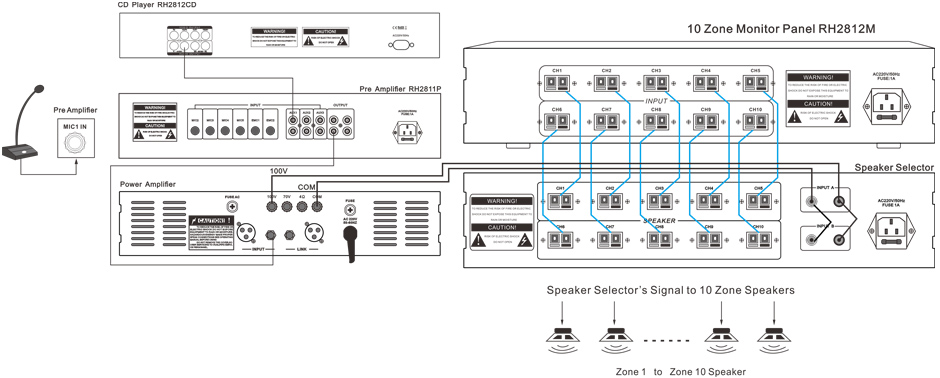 Note:
• Make sure the terminals of "+" and "COM" are connected correctly to match each other between the devices.