The
RH-AUDIO 6-Zone Integrated Mixing Amplifiers
have multiple zone outputs enabling you to control the audio in two or more areas,such as the office,assembly shop and warehouse in a factory,or the dining area,bar and bathrooms in a restaurant.
Inputs include 3 microphone inputs,plus 2 stereo inputs for CD players and 1 auxiliary source material,the Mic1 enjoys auto-muting facilitates announcements at any time with a quick return to regular operation. Correspondingly each input has its independent volume control,treble & bass controllers allow you to have sophisticated effect on the audio.
These public address system mixer amps have an integrated protective circuit to withstand overload,short-circuits of output and high temperature,built-in fan with intelligent startup function via temperature detector can reduce energy consumption and for heat dissipation.

Interior Main Parts: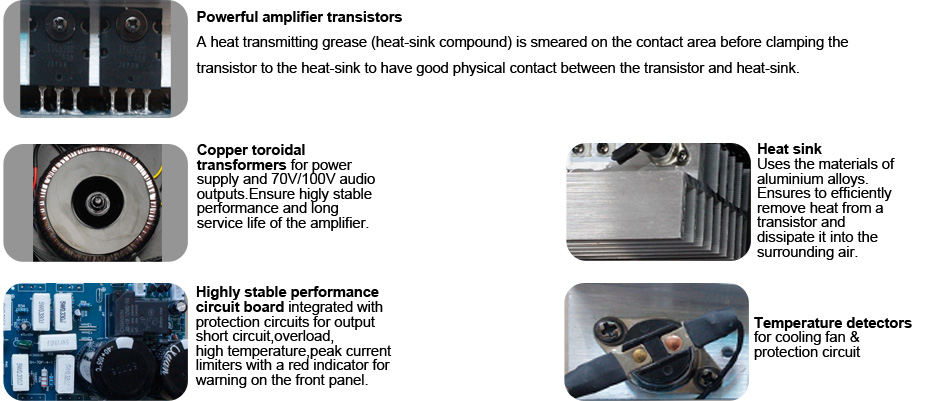 Front Panel Details: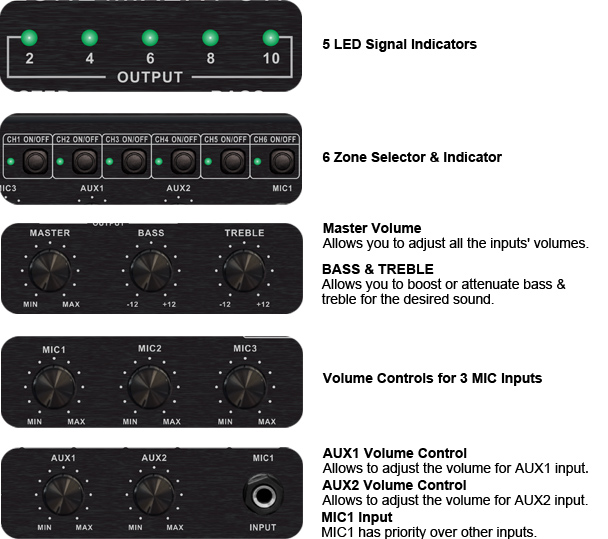 Rear Panel Details:






Reference Connection: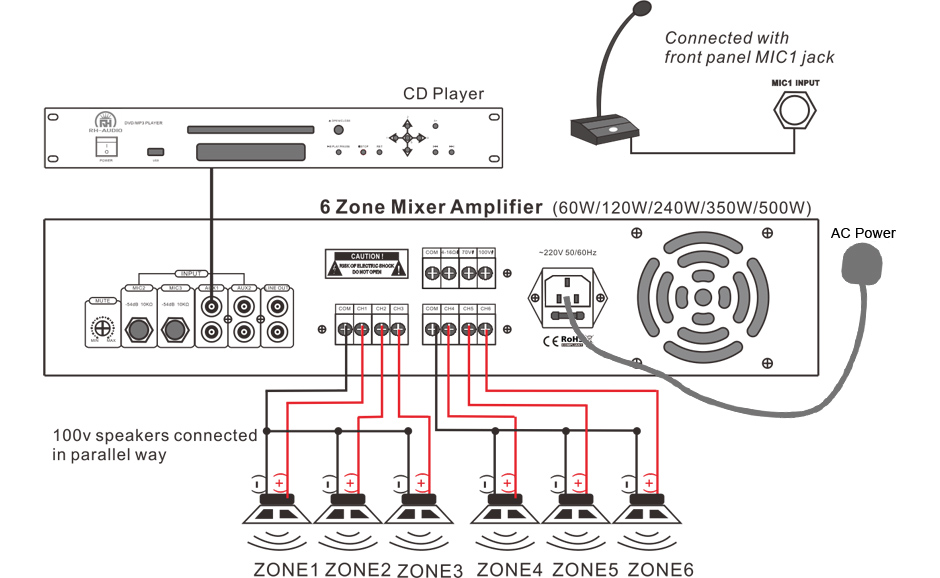 Note:
• 4-16 Ω output drives the speakers based on impedances.
• 70V/100V outputs drive the speakers with transformer.
• Do not use both the 4-16 Ω,70V and 100V terminals at the same time.
• Impedances indicated in the figures represent the total speaker system (load) impedances.
• Mute sensitivity control: Adjust the threshold level to activate the MIC1 input priority function.