The
RH-AUDIO RH-TH61
employs ABS enclosure and metal protection grille, 6"PP cone woofer and 1"dome tweeter mounted in coaxial way,provides premium performance in background,voice announcement and alarm broadcast system.
This speaker features elegant and innovative design with flush-mount dog ears that can be flush-mounted in false ceilings or panels,ideally suited for installation in areas where require the background music or voice announcement such as offices, coffee shops,hotels,home etc.
Product Details: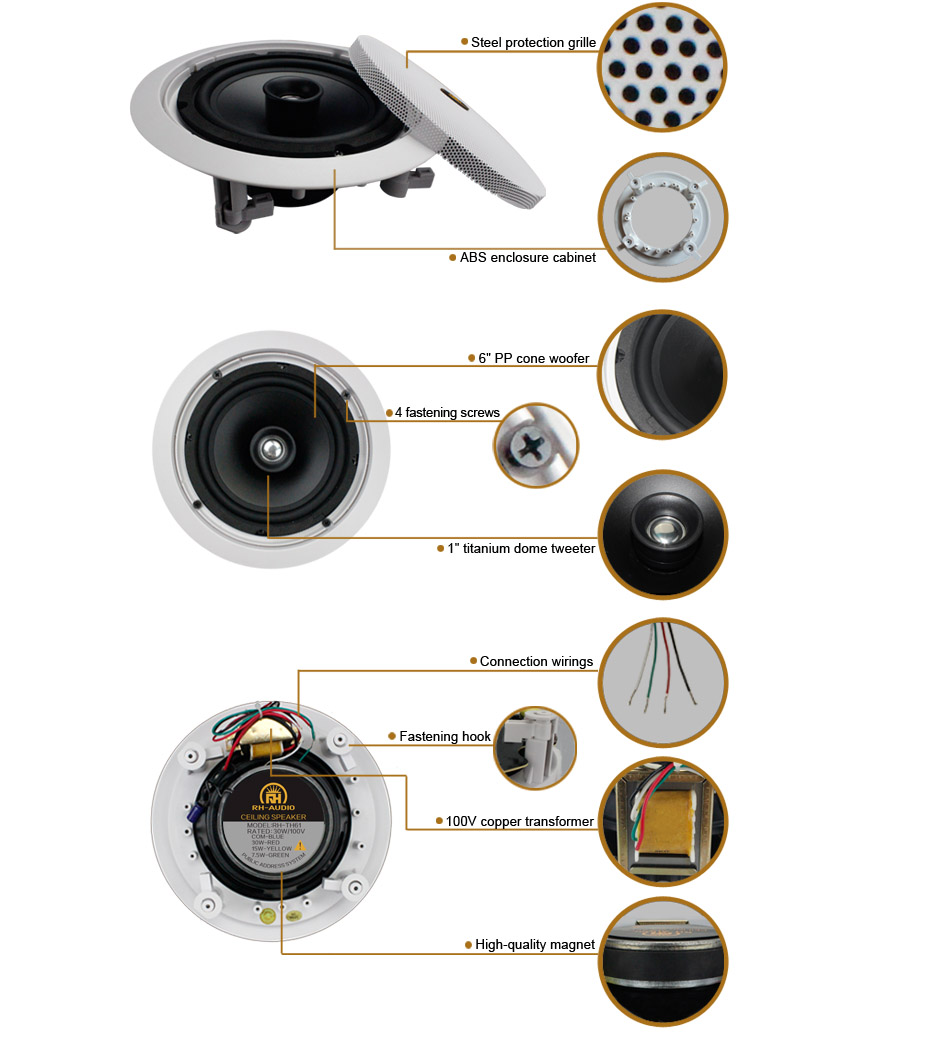 Tips of Installation:

                  • Once the hole is cut,remove             • Tighten the fastening                  • Insert the protective grille.
                  the protective metal grille and            screws in a clockwise 
                  insert the speaker in the hole.             direction until the
                  And make sure the fastening               speaker in locked. 
                  hooks are unscrewed.