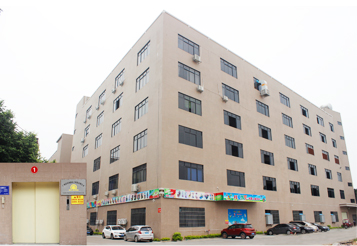 RH-AUDIO
develops, manufactures, and markets highly reliable sound products of Commercial Sound System.

RH-AUDIO was incorporated in the year 2006 and began his business of manufacturing commercial PA sound system, providing applications of sound reproduction/reinforcement for a variety of venues such as conference halls,shopping malls,school auditoriums, churches, commercial buildings, industrial sites, gardens ,or an entire outdoor complex, etc.

On the way from beginning to now, we did not stop to be committed to serving our customers and providing them with more service in the business,thanks to the in-depth experience accumulated in the past time, and based on newly most advanced technology,we strive to keep the concept allowing you to truly enjoy a superb experience of technological revolution.

From the start, RH-AUDIO has striven to push the technology development,we do so by developing and manufacturing our products for markets looking for the most bang-for-the-buck,please take a moment to look over our entire product line, get involved with our innovation and share in the excitement.

Quality statement:
RH-AUDIO is committed to supply the customers with innovative products and services that conform to their requirements,our objective is always to meet or exceed their expectations.

RH-AUDIO is ISO9001 registered, we are committed to effective Quality Management at every level within the business.

As we believe that this is critical to the success of our customers and products,the key elements of this strategy are:
A strong management commitment to quality.
Recruitment and retention of high calibre, experienced, well trained staff.
Appropriate documented processes, procedures and controls.
An ethos of continual improvement and challenge.
Meeting all necessary legal and regulatory requirements.

Our mission statement:
Honesty and respect with our customers.
Efficiency and austerity in the use of our resources.
Creativity in the development of methods and ideas.
Working in team to achieve the best working environment.
Pledge of allegiance and solidarity with us and the environment.

Service statement:
RH-AUDIO takes "customer-oriented"as our guiding philosophy.
We will treat everyone we encounter as we wish to be treated, with integrity and respect.
We work closely with our customers all over the world to impress our customers with the quality and timeliness of our services in a pleasant and friendly manner.

We know sometimes you have very detailed and unique requirements, we'll gladly work with you to develop specific solutions.