Description of
WIFI/USB/BT Portable Mixing Amplifier
:
This RH-AUDIO WIFI/USB/BT Portable Mixing Amplifier is designed as convenient solution for small to medium PA
installations with USB player,Bluetooth and WIFI receivers in a compact housing.
Its outstanding feature of WiFi wireless music streaming receiver,supports connection with your smart device via a free APP,
one RJ45 port is available on the rear panel as a backup for the point where the WiFi signal is weaker.
Equipped with step-up transformer to be best suitable for any 70-volt or 100-volt line public address system,
in the same time 4 & 8 ohms(Ω) output loads are also provided.
Three balanced XLR microphone inputs are fixed on the rear,via the button "VOICE PRIORITY" the MIC1 can be set with priority over the other inputs,moreover the MIC1 has another port of 6.35mm socket on front panel.
Level controllers include volume controller for inputs,master volume controller for all,BASS and TREBLE tone controllers.
Complete protection is provided for over temperature, over voltage, over load and short circuit speaker line conditions.
Front Panel Details: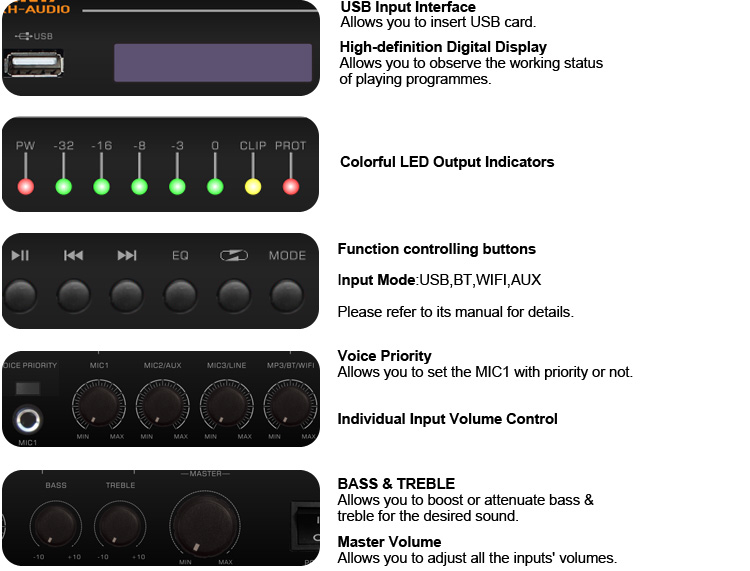 Reference Connection: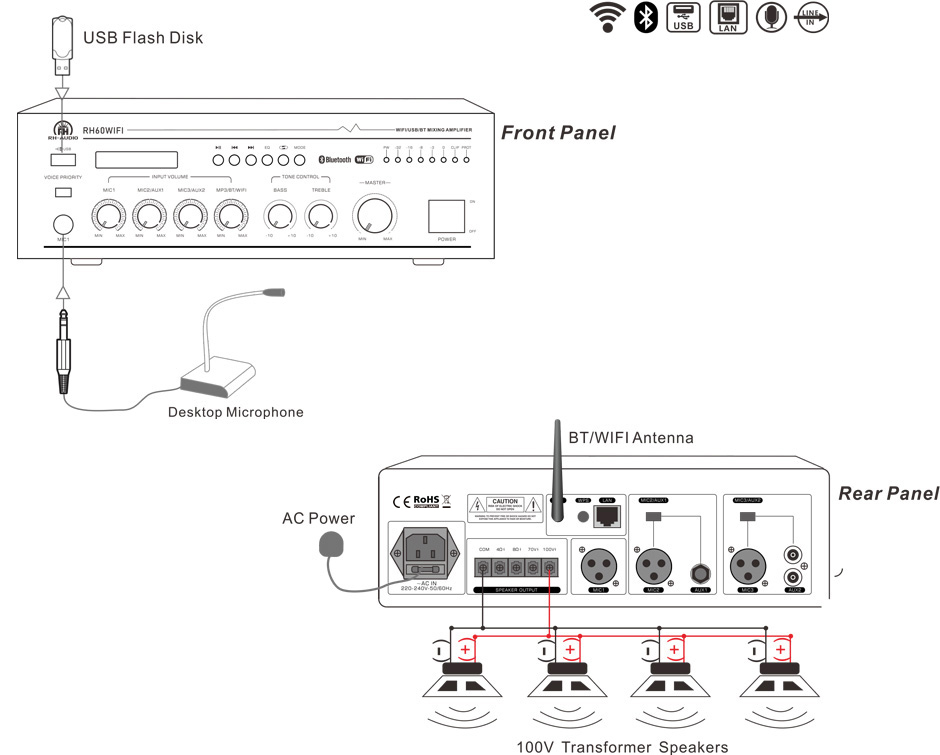 Note:
This amplifier has different loudspeakers outputs of 100V,70V and low impedance 4Ω/8Ω.
It's only possible to use one output at the same time,connecting more than one may damage internal parts of the amplifier.
Each of 100V,70V,4Ω and 8Ω terminals must work with COM (common) terminal.