These
High-Power Audio Amplifiers
are devices that amplify electrical signals that have been adjusted to an appropriate volume and tone sent from the mixer or pre-amplifier,give high power outputs 1000/1500/2000 watts, specially designed for big installations where large number of speakers are required in a variety of commercial and industrial installations.
These three high power models are 3U booster amplifiers featuring 70V,100V and 4-16ohm speaker outputs,with universal balanced XLR and 1/4" plug socket for picking up signal from audio mixer and preamp,while a group of outputs for extra power amplifiers,all of them benefit from working on 70 volt and 100 volt line systems.
Complete protection includes short circuit and thermal protection,current limiter and overloading with individual level led indicators on front panel.
Front & Rear Panel Details: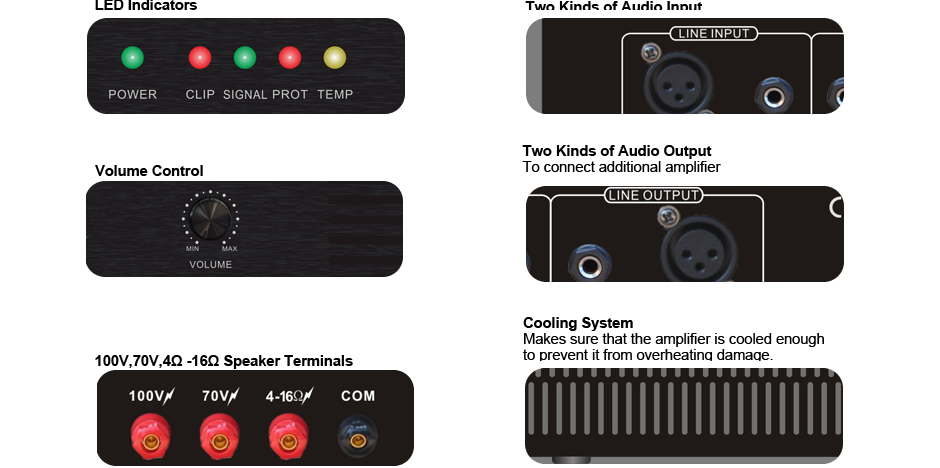 Interior Main Parts: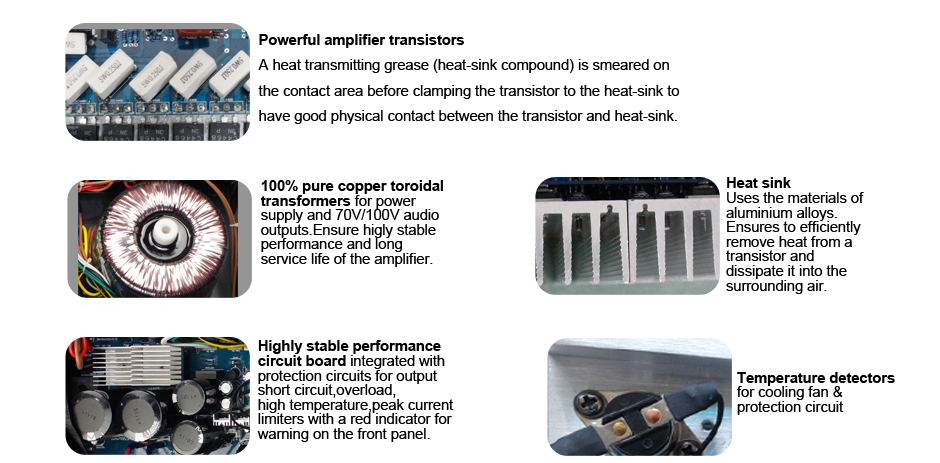 Reference Connection:
Note:
◆ Select only one output terminal of 70V,100V or 4-16 Ohms to be with COM.
◆ Never use two "hot ends" to join together.
◆ If other outputs are needed,please use the LINK output to connect another power amplifier.