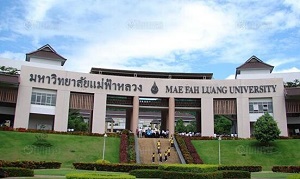 Sound systems for educational & school facilities are designed to ensure that everyone in the building is capable of hearing a message loud and clear whether it is delivered to the entire school or focused on the occupants of a particular room.
Below you'll find the benefits of using sound system in the educational environment.
School Bell Sound
RH-AUDIO offers the bell sound schedules, which run weekly in an automatic way.
BGM System in Schools
Background music has proven to be an effective tool to encourage passive learning in students, also motivate them to become attentive, engaged, productive, and staying on-task.
Paging System in Schools
A paging system is a critical piece of audio infrastructure in every school.
This type of sound system has been in use in schools for decades, allowing teachers and administrators to communicate messages to the entire school.
Paging systems are used for a variety of purposes. Among the most common are to send out emergency messages, make daily announcements like recognizing team achievements, announcing upcoming events or to simply call students to the office.
Typically there are one or two speakers per classroom, with others located in the hallways, bathrooms and other common areas of the building. Traditional systems had one centrally located microphone; today's modern paging system is connected to the school's LAN infrastructure. This allows the principal, teachers and administrators to communicate messages to the entire school by picking up a
IP based microphone
and entering the access code.
Classroom Sound System
A classroom system is one designed for use in individual rooms throughout the school. For example, music classrooms may require advanced speakers to allow students to listen to recorded music or learning materials without sacrificing quality. Alternatively, a standard classroom system may require various speakers throughout the space to help students clearly hear videos that are playing or lectures being given through the room's microphone. Classroom sound systems are designed to enhance the learning environment of students.
Voce Alarm Announcement in Schools
In case of emergency situations such as large fires, earthquake, floods, hazardous-materials, etc.,on receiving a trigger from the fire alarm panel the life safety function of the system takes over and your pre-selected message is broadcasted campus-wide or to designated areas as required, and a microphone is also provided for the officer to broadcast live voice directives, this takes precedence over all other messages or inputs.