The RH-AUDIO 100v Line Mixing Amplifiers
are pa amplifiers designed with 2U Rack Mountable Chassis,featuring 70V, 100V and 4-16ohm speaker outputs,offering high-end performance at affordable cost,and best suited for paging and background music distribution in the commercial audio applications.
The rear panel is equipped two auxiliary RCA inputs connecting extra audio sources and two 1/4" Mic sockets for microphones,while on front panel one Mic priority input enjoys auto-muting facilitates announcements at any time with a quick return to regular operation.
Interior Main Parts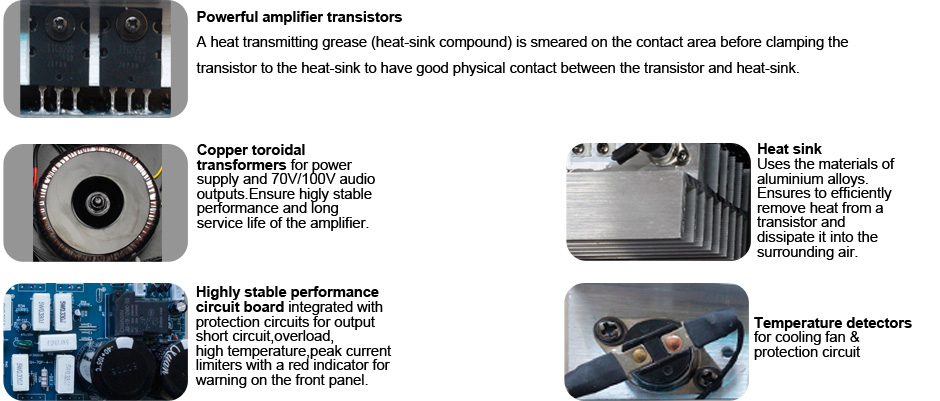 Front Panel Details: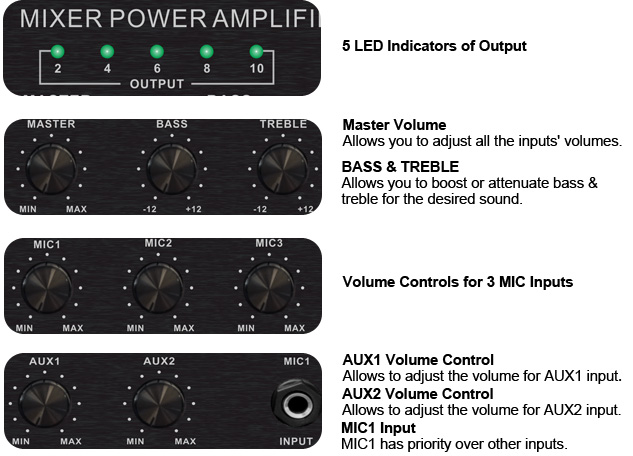 Rear Panel Details:

Reference Connection: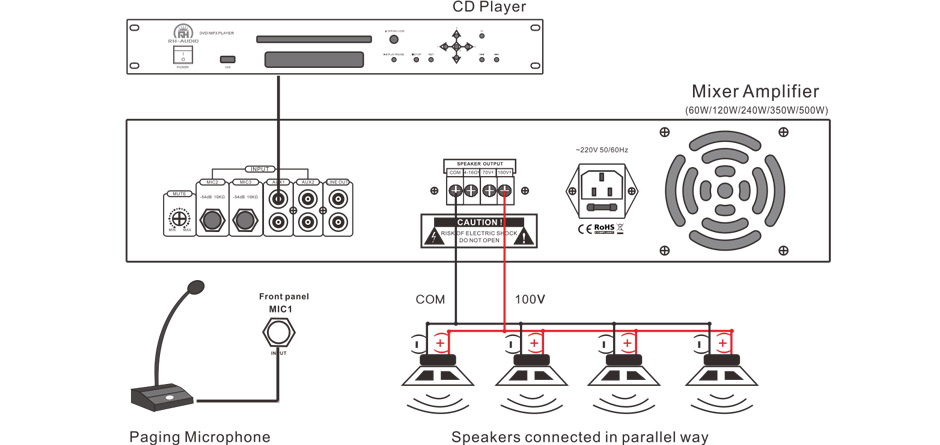 Note:
• 4-16 Ω output drives the speakers based on impedances.
• 70V/100V outputs drive the speakers with built-in step-down transformer.
• Do not use both the 4-16 Ω,70V and 100V terminals at the same time.
• Impedances indicated in the figures represent the total speaker system (load) impedances.