The RH-AUDIO In-Ceiling RH-TH26
is designed with professional two-way optimized crossover of unique round shape. The 6.5"long-throw polypropylene cone woofer with rubber surround is utilized for powerful middle and low frequency sound reproduction, while the 1"coaxially mounted silk dome tweeter round out the high sound pressure level.
The speaker RH-TH26 is equipped with a line transformer that enables direct connection to constant voltage systems at 100 V with a length of wiring to be connected at
30W,15W,10W
.
The premium performance capability ensures excellent sound character, providing pleasant sound throughout the listening area. perfectly suited for background music and speech reproduction in a wide range of environments, from retail, conference rooms and restaurants to hotels, office buildings, airports and home theaters etc.
Product Details: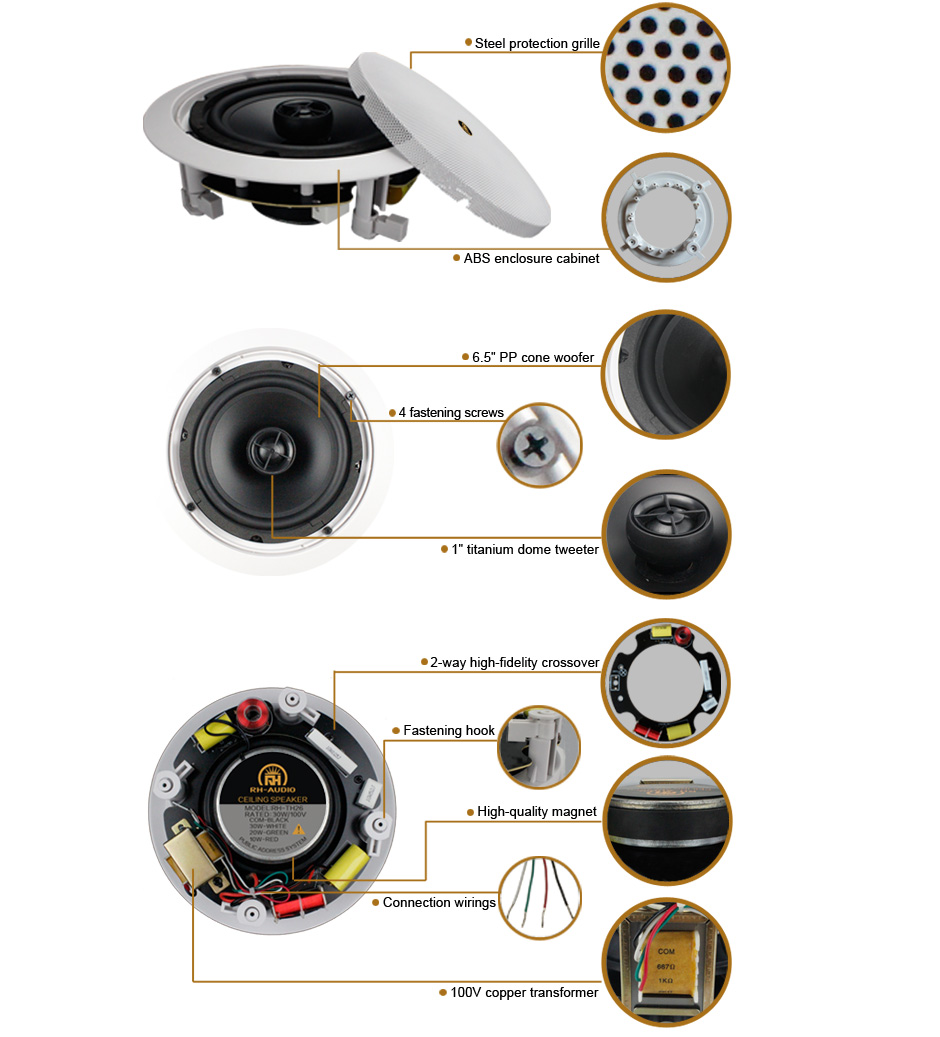 Tips of Installation:


                    • Once the hole is cut,remove            • Tighten the fastening                • Insert the protective grille.
                    the protective metal grille and           screws in a clockwise  
                    insert the speaker in the hole.            direction until the
                    And make sure the fastening             speaker in locked.  
                    hooks are unscrewed.