The IP Based Speaker RH5010 consists of one main active speaker & one sub passive speaker,the main active speaker "L" with built-in 2-channel "L&R"stereo amplifiers 20W*2,with Phoenix connector ready to be connected to the sub passive speaker "R".
With this IP based speaker you will enjoy a quicker and more flexible installation than traditional wired analog systems.
It's easier than ever to install a very wide paging or intercom system using your existing Ethernet network,this speaker can be placed wherever you have a network drop without need for long speaker wire connections from a large central amplifier.

The IP based speaker offers an ideal solution for some venues that need to do large-scale paging and multi-zoned background music across multiple facilities and locations with complex distribution and scheduling needs such as government agencies, schools, factories,commercial buildings,residential areas and hospitals etc.
White & Black color available.
Hardware Details: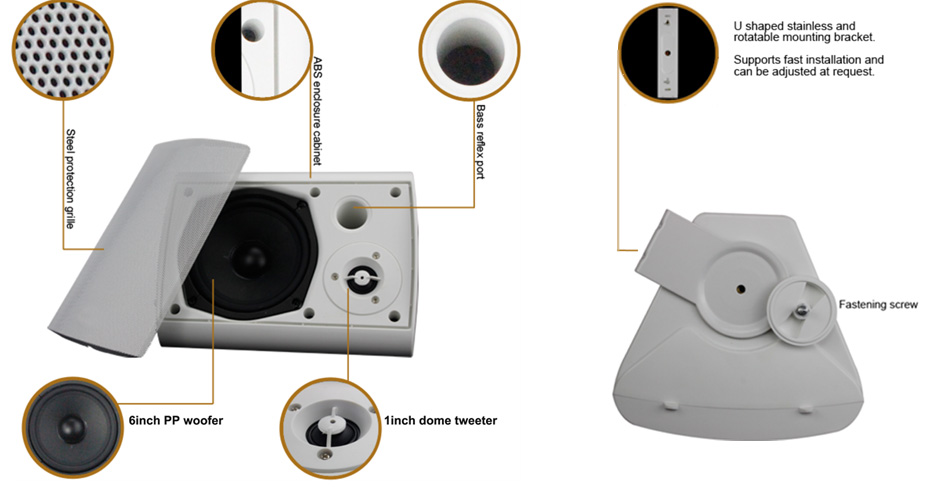 Reference Connection: