The RH-AUDIO USB/FM/BT Mixer Amps are
Public Address Amplifiers
with built in USB audio player/FM tuner/bluetooth receiver, and a built in audio mixer which allows multiple microphones and line level inputs to be mixed then amplified in one unit.
A wide range of power outputs 60/120/240/350/500 watt available,which are designed to deliver consistently high-quality performance and reliability along with easy installation and simple operation.
The rear panel is equipped two auxiliary RCA inputs connecting extra audio sources and two 1/4" Mic sockets for microphones,while on front panel one Mic priority input enjoys auto-muting facilitates announcements at any time with a quick return to regular operation.
Auto-muting facilitates announcements at any time,and separate bass and treble tone control functions make the sound clearer and more pleasing to the listener.
Complete protection includes short circuit and thermal protection, current limiter and overloading,these pa installation amplifiers are ideal for public address and paging requirements as well as background music. It is suitable for both 100 volt line distributed sound system as well as low impedance (4Ω-16Ω) music systems.
RH-AUDIO MP3/FM/BT Intergrated Amplifier
Interior Main Parts: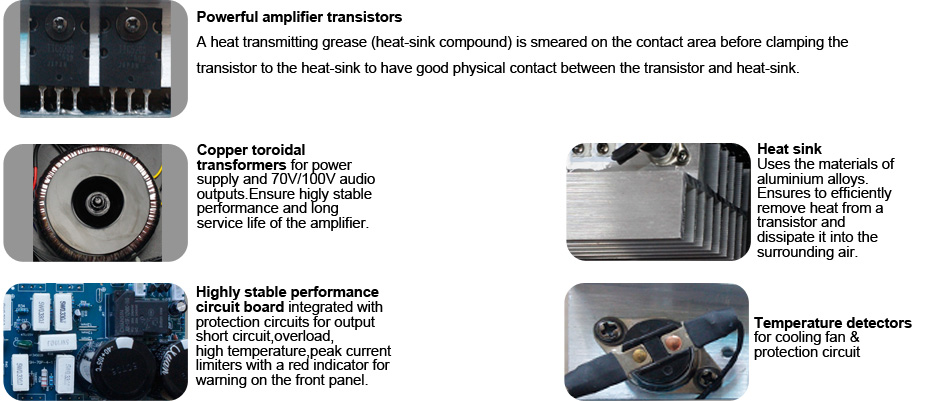 Front Panel Details: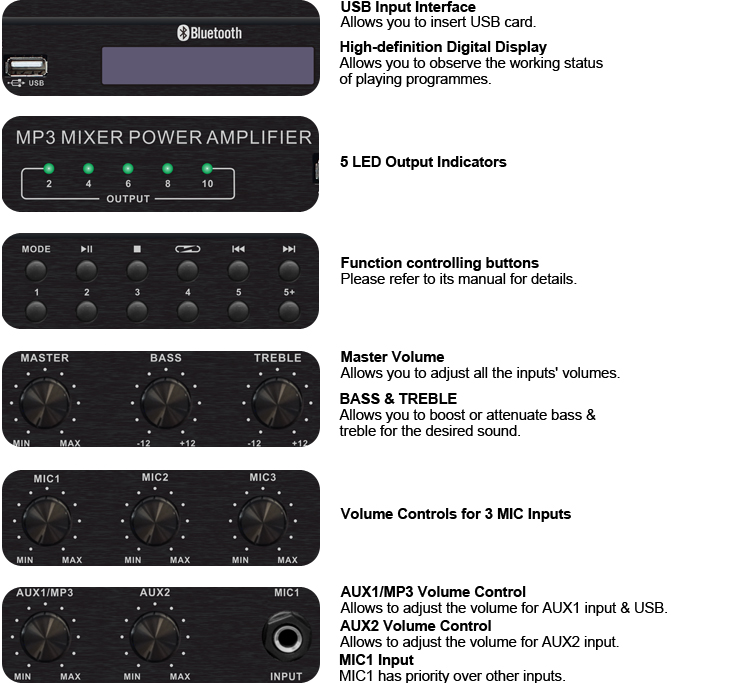 Rear Panel Details:
Reference Connection: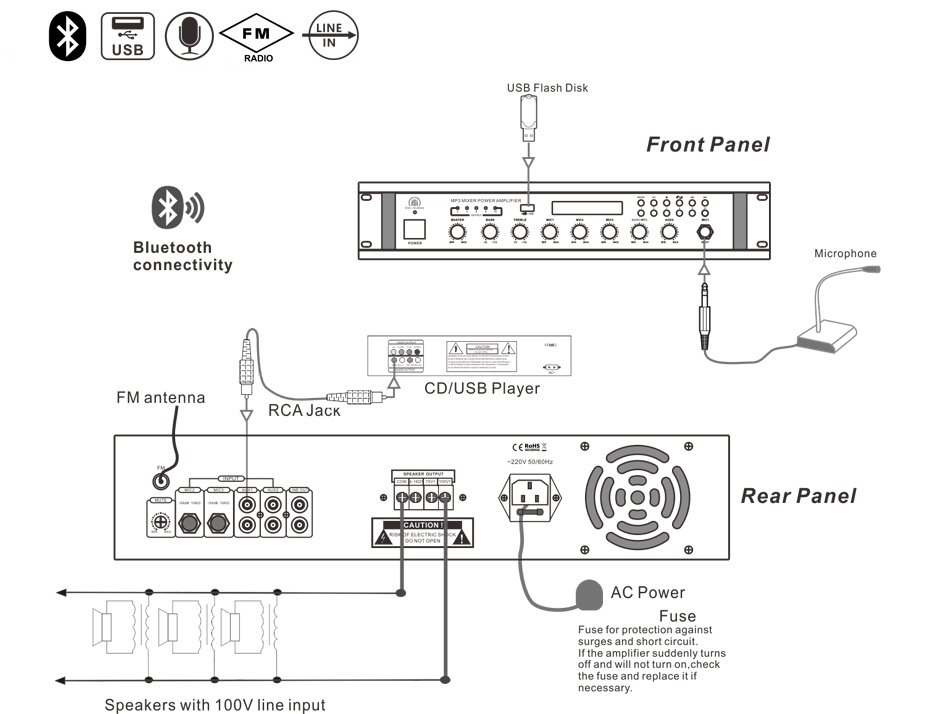 Note:
• 4-16 Ω output drives the speakers based on impedances.
• 70V/100V outputs drive the speakers with built-in step-down transformer.
• Do not use both the 4-16 Ω,70V and 100V terminals at the same time.
• Impedances indicated in the figures represent the total speaker system (load) impedances.