The
Audio Source Mixing Amplifiers
have features of built-in MP3 player with a USB slot for connecting external U Disk,FM radio function,and Bluetooth connected with external mobile devices.
This series of pa amplifiers also possess a feature of muting function that MIC1 input overrides MIC2,MIC3 AUX1,AUX2 inputs with 0~30dB dB attenuation,can be adjusted via a knob on rear panel.
Included a balanced line level output for adding additional power amplifiers, and featured complete protection is provided for output short circuit,overload, high temperature,peak current limiters.
The mixer amplifiers are designed with either 4 to 16 ohms(Ω) and 70/100-volt loads,this volt load solution can be applied to any public address audio communications in the form of a constant-voltage system (typically 70 volts in the U.S. and 100 volts in other countries),often used when a single power amplifier drives many loudspeakers through long cable runs, widely used in the distributed speaker systems for PA, paging, or low-SPL background music.
USB/FM/BT Mixer Amplifier Interior Main Parts: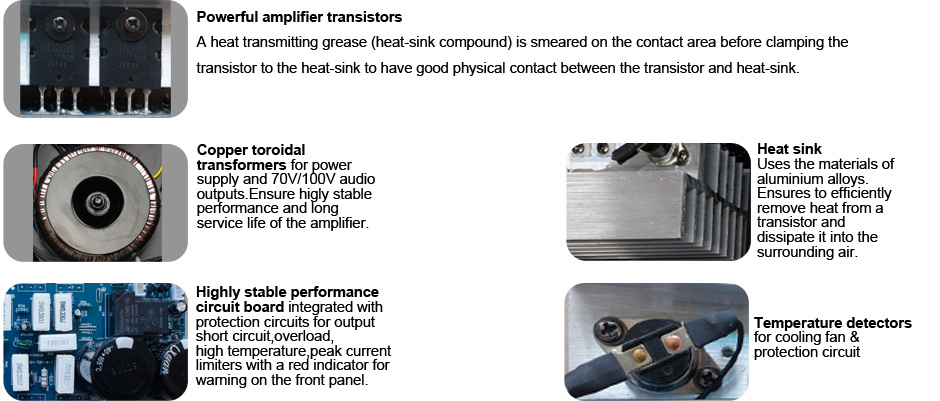 Front Panel Details: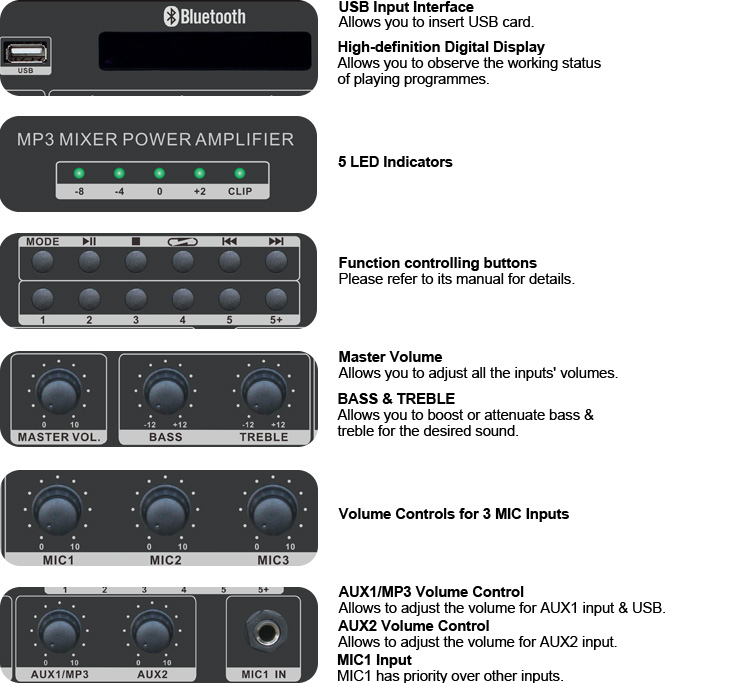 Rear Panel Details:

Reference Connection: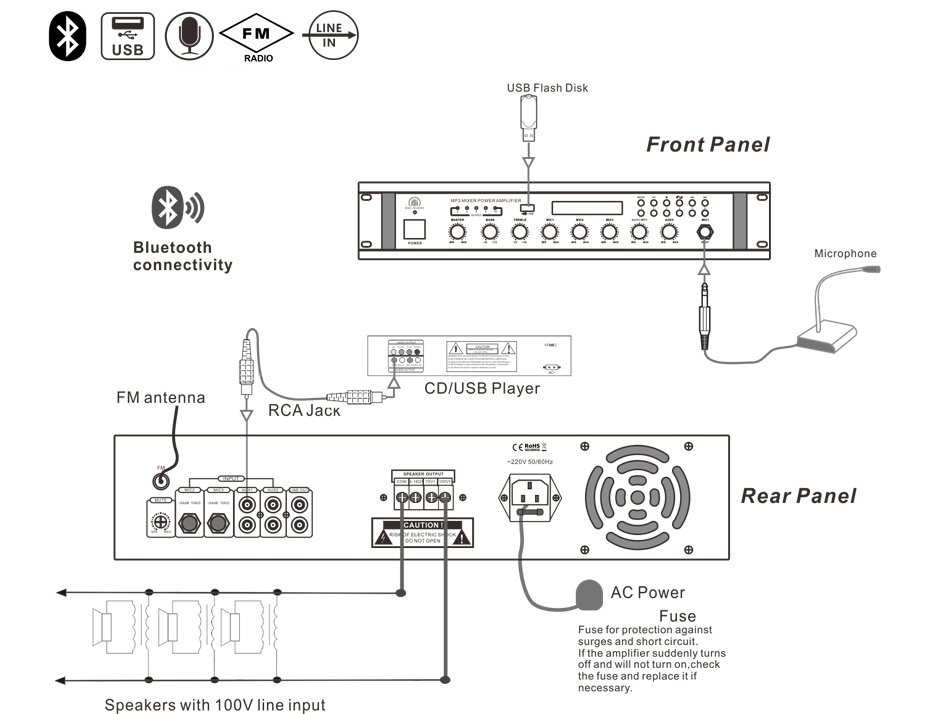 Note:
• 4-16 Ω output drives the speakers based on impedances.
• 70V/100V outputs drive the speakers with built-in step-down transformer.
• Do not use both the 4-16 Ω,70V and 100V terminals at the same time.
• Impedances indicated in the figures represent the total speaker system (load) impedances.