The RH2813B is a 10-zone speaker selector switch that allows the user to distribute an amplified speaker signal

up to listening zones that can be turned on or off.
This selector is divided into 2 groups of 5 zones,it features two amplifier inputs A and B which allow the selection of up to 10 individual loudspeakers / zones fed by a 100v amplifier or 2 groups fed by 2 separate 100v amplifiers.
Reference Connection: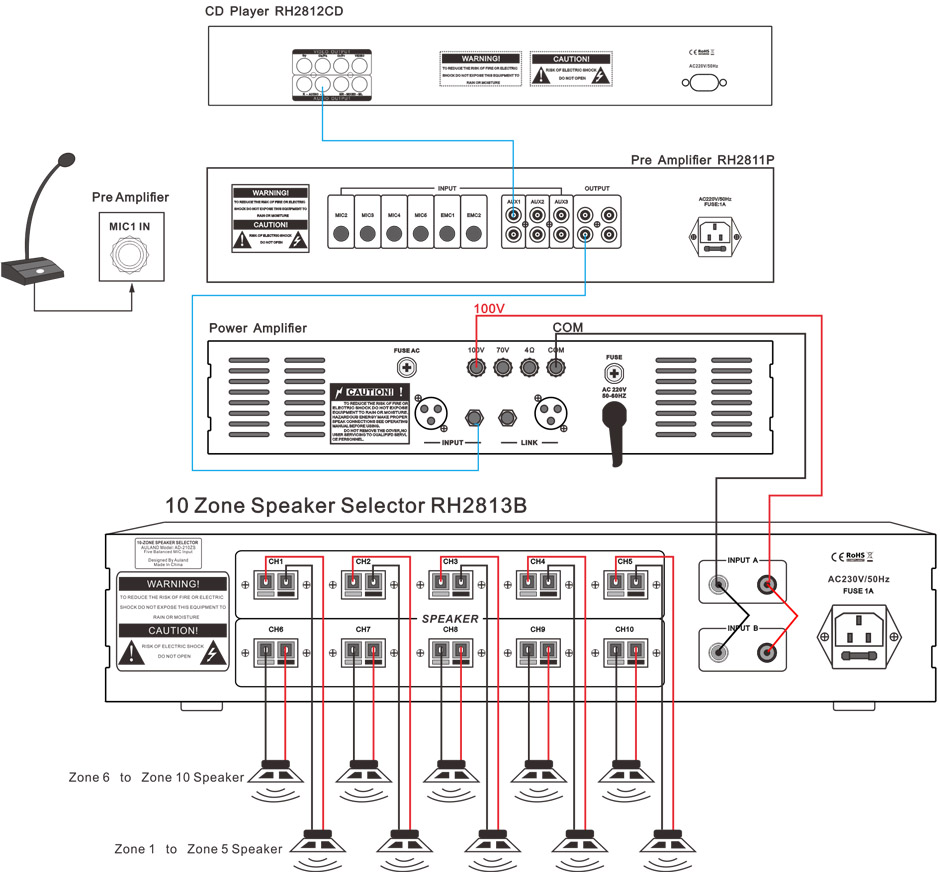 Note:
• In above connection,the RH2813B's inputs A and B are fed by a single 100v amplifier,which also can be fed by two 100v amplifiers separately.