The
Coaxial Ceiling Loudspeaker RH-TH81
utilizes powerful 8 inch low woofer and 1 inch high tweeter for achieving high-fidelity performance at a cost effective price point, with high voltage transformer giving three output power rates 10W,20W,40W.
And adopts high quality ABC material baffles with dog-ears for easy blind mount installations, plus its clear and high-fidelity performance, this model is ideal for a variety of settings ranging from restaurant and retail settings to professional offices and reception / waiting areas.
Product Details: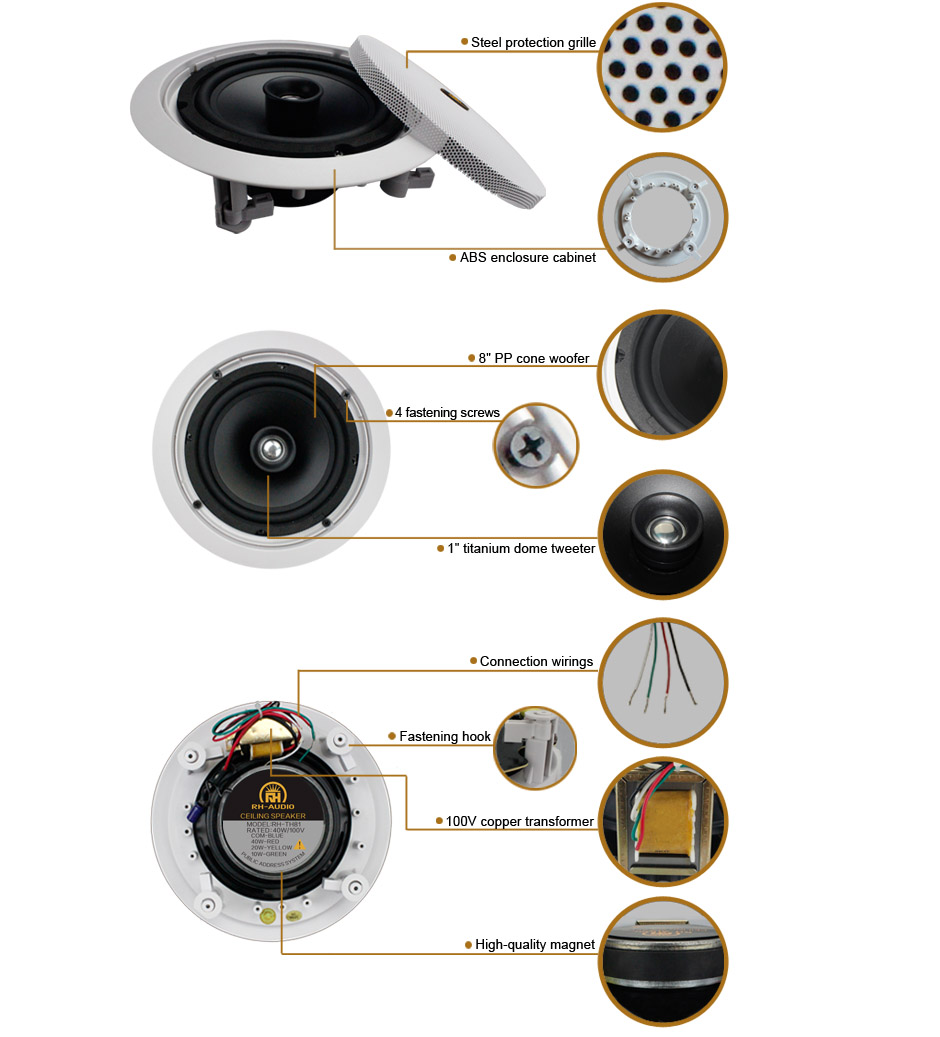 Tips of Installation:

• Once the hole is cut,remove • Tighten the fastening • Insert the protective grille.
the protective metal grille and screws in a clockwise
insert the speaker in the hole. direction until the
And make sure the fastening speaker in locked.
hooks are unscrewed.