Description of 5 Zone WIFI Intergrated Amplifier with USB/BT:
The RH-AUDIO 5 Zone WIFI Intergrated Amplifiers with USB/BT are designed to meet the requirements of medium sized professional public address installations,and designed with overall 70/100-volt and 4/8 ohms(Ω) loads and featured an industry leading 5 zoned 100 volt load solution,120/240/350 watts of amplifier power are available,with provided an audio output to 5 different zones within the venue,each zone has its own separate switch on/off manually operated on front panel,and each zone has its own LED indicator,shall light green for on.
Its outstanding feature of WiFi wireless music streaming receiver,supports connection with your smart device via a free APP,
one RJ45 port is available on the rear panel as a backup for the point where the WiFi signal is weaker.
Three 48V Phantom Power and 6.35mm sockets are fixed on the rear,via the button "VOICE PRIORITY" the MIC1 can be set with priority over the other inputs.
All units feature protections agaist operation under quite severe misuse such as over temperature, over voltage, over load and short circuit speaker line conditions.
Front Panel Details: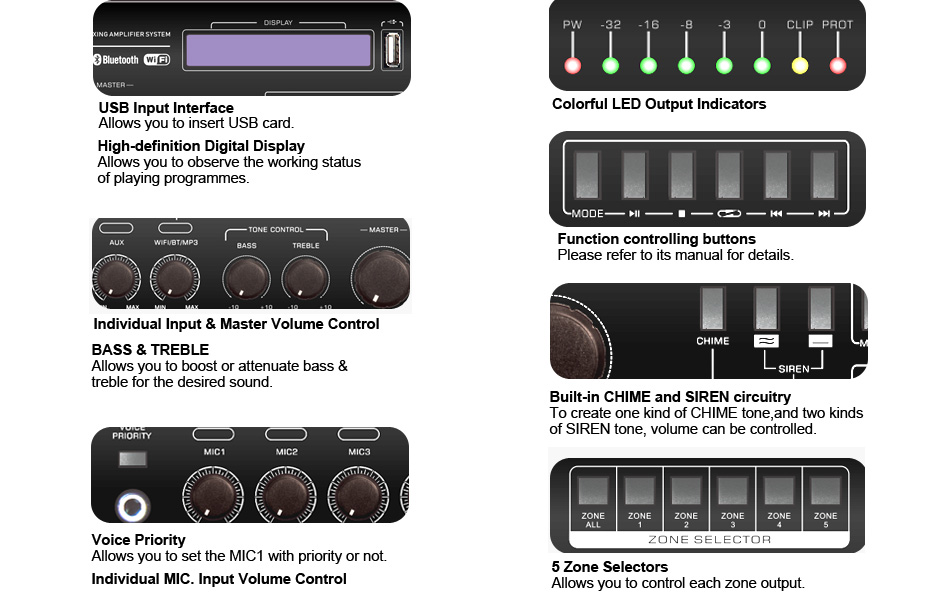 Reference Connection: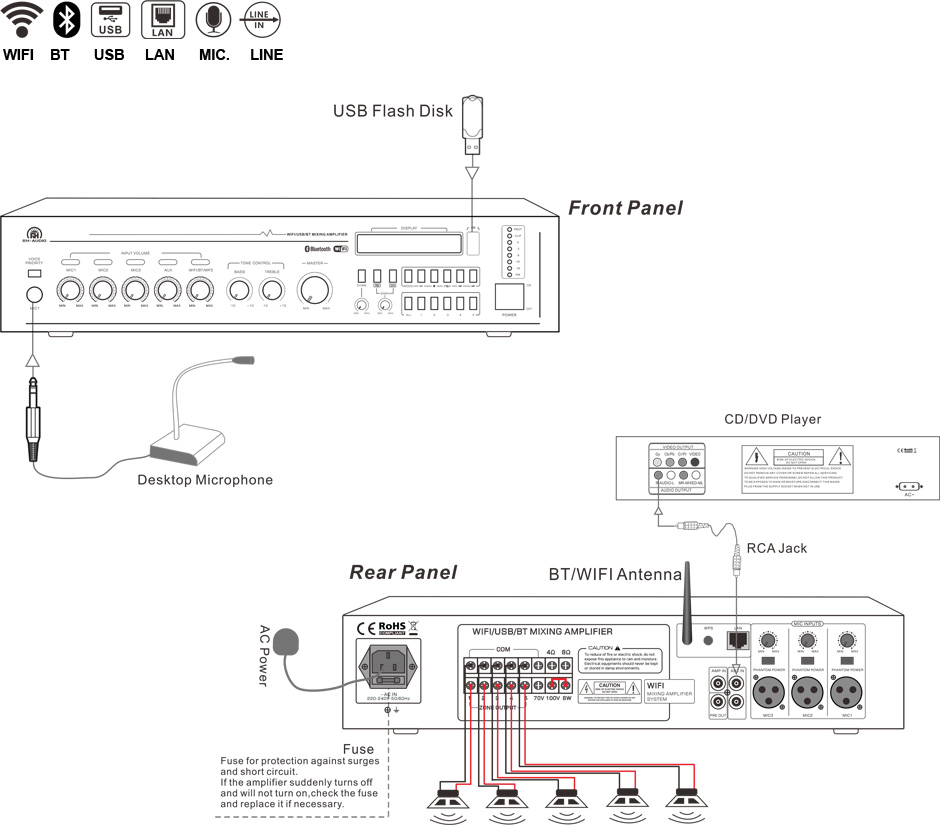 Note:
• 4-16 Ω output drives the speakers based on impedances.
• 70V/100V outputs drive the speakers with transformer.
• Do not use both the 4-16 Ω,70V and 100V terminals at the same time.